Publication Services
Upon validation of the accession request, the Publication will benefit from the services associated to Publication: online publishing, visibility and interoperability and long-term preservation.
DESCRIPTION OF SERVICES
Publication
Online Publication on the Platform Mersenne, on the basis of its editorial rhythm
Creation of a personalised and responsive website
The centre Mersenne creates for each member journal a customised website, according to the editorial team wishes. Therefore each journal has its own visual identity. Very simple journal website admin, editable through a private space.
The website of the journal is hosted on the Mersenne platform centre-mersenne.org.

Creation of a personalised LaTeX layout
A LaTeX template will be created for the Publication, according to its visual identity and using a specific Mersenne class.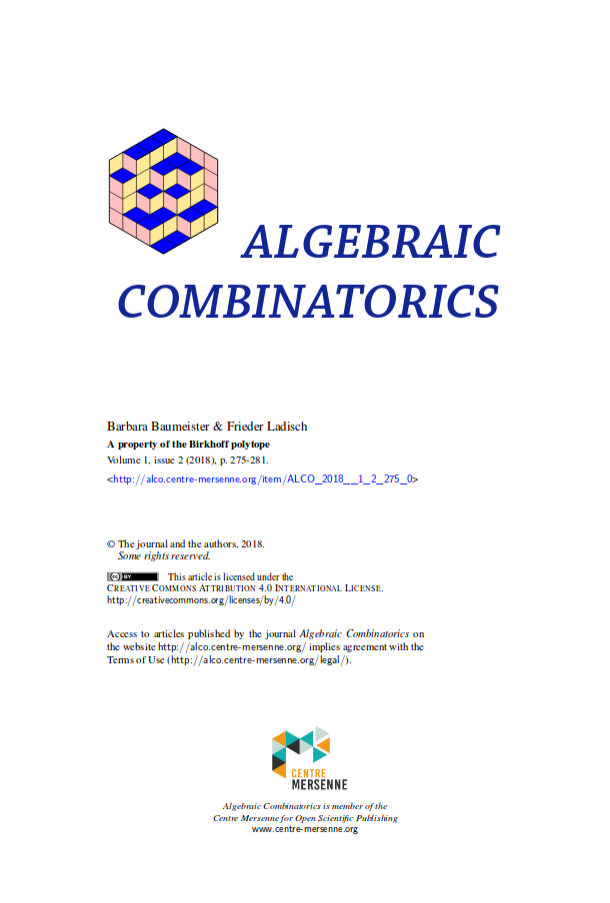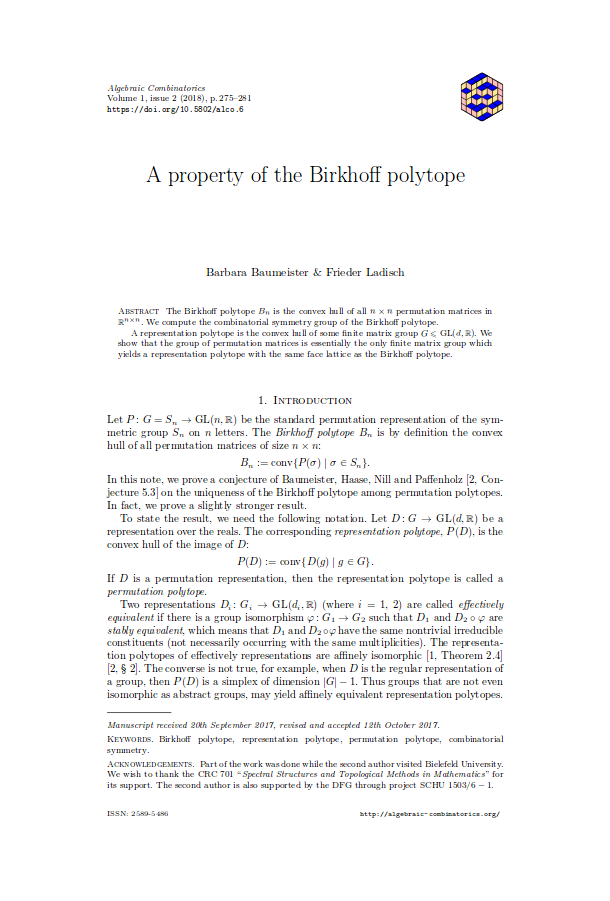 Existing systems for journals currently being produced are on a dedicated page.
Existing systems for authors are on a dedicated page.
Production of PDF
All documents are produced with the necessary elements for electronic and printed formats (in particular PDF, XML/MathML).
Dissemination & interoperability
---
DOI Attribution
Assignation of a DOI (Digital Object Identifier) to each article thanks to our subscription to Crossref. A DOI is a persistent unique identifier attached to each article to identify content and provide a persistent link to its location on the Internet, such as: https://doi.org/10.5802/aif.3183.
It is built as follows: http://doi.org/10.5802 (=prefix, a digit assigned to Centre Mersenne common to all articles published on Mersenne)/suffix, which depends on the journal.
Interoperability
The platform is interoperable with relevant digital infrastructures (EuDML, BASE, indexing databases, etc.). All content can be uploaded via OAI-PMH in oai_dc and XML JATS.
Long-term Archiving
---
Automatic archiving
All the published content of a Publication will be archived via the CLOCKSS solution.
The centre Mersenne wishes to built a sustainable platform and give a long-term access to all its content.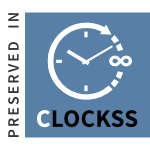 CLOCKSS ensures that all the documents published on the Mersenne website remain accessible in perpetuity, even if the Publisher or the Centre Mersenne were to disapear.
Automatic transfer to digital archives/libraries
Transfer will be done per discipline, when the digital archives exist in the discipline, of all the published content of a Publication: all the published content through the Mersenne website is also saved on digital archives/libraries per discipline. Ex. for mathematical content, Numdam, the French digital mathematics library.
The centre Mersenne encourages author self-archiving of all content. All the publications members of the Centre Mersenne do accept authors self-archiving (see SHERPA/RoMEO).